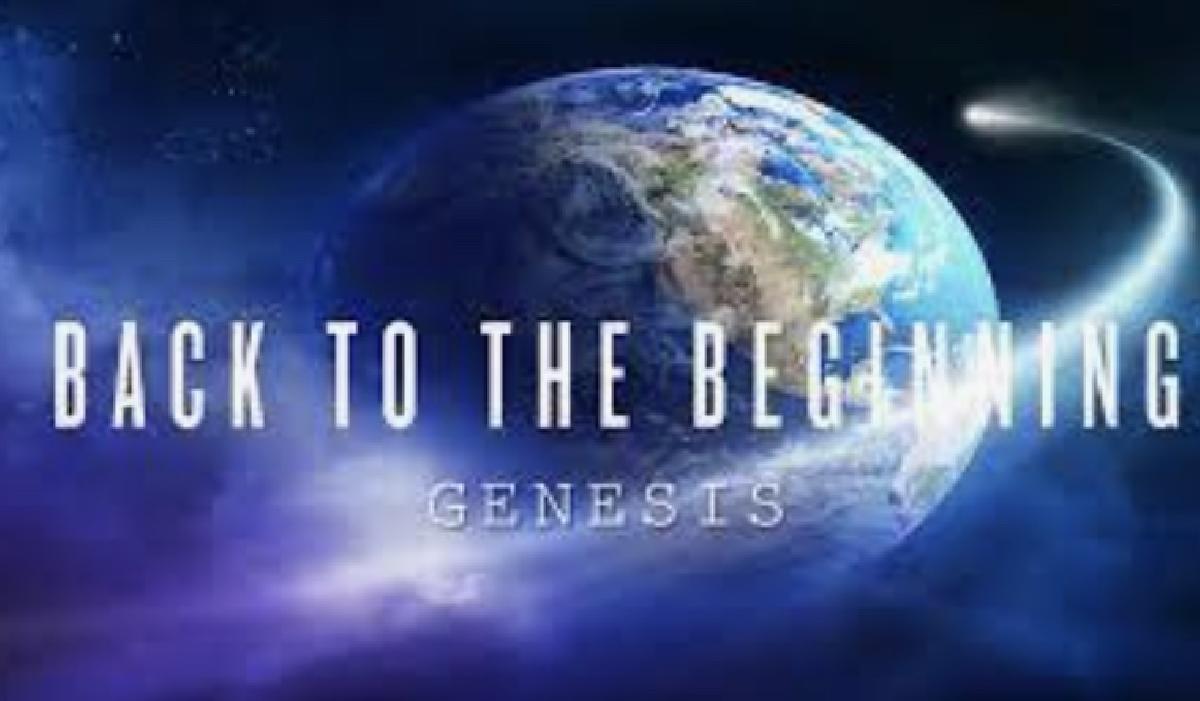 Sermon Series
Back to the Beginnings
The very first words from God in the Bible are, "In the beginning God created..." (Genesis 1:1). Our Lord inspired Moses to put these words in writing for us. The beginning is a good place to begin.
However, we live in a world that has changed dramatically from what God once created. The world today, and our lives, have many troubles. It rejects God as its Creator, yet it searches for hope. It adores nature in a god like way, yet does much to harm it. It will sometimes go to great lengths to save a life all the while destroying and killing many other lives. In our world some people will eat to much while others hunger and even starve. Our world has changed definitions of marriage and family. Many people in our world have hidden from God, refused to have fellowship with Him and even with one another. Some people in our world will work very hard, too much, and exhibit great creativity, while others have no desire to work or do so only to get a pay check. And although the world we live in seeks peace it seems to never truly find it as endless conflicts, arguments, divisions and even wars demonstrate. The world we know and experience today is different from what God originally created it to be. It certainly is different from what God observed at the beginning when He looked at all He had made and said, "it was good." (Genesis 1:31). In many ways we have turned things upside down. We have lost the image of God.
It is therefore good that we go back to the beginnings and hear what God says to us. Therefore, I am excited to announce a new sermon series that will begin on the weekend of September 10 & 11. It is titled, "Back to the Beginnings." Through the weeks of Fall we will hear and ponder what God originally created. We will consider such topics as God Himself, Nature, Human Life and the dominion of mankind, Food and Plants, Marriage and Family, Fellowship with God and one another, the Image of God, Work, Peace, and other such topics.
Throughout this series we will see what God created His creation to be, in contrast to what we have become and made of it. We will also rejoice in the truth that in the beginning God also had a plan to save us by sending His Son, a descendent of Eve, to crush the head of the serpent, Satan, and bring to us the forgiveness of our sin and eternal life in a new creation. Such a gift of eternal life in a new creation will belong to all who believe and trust in the promised Messiah, Jesus, our savior who has come to redeem not only us but all of creation (Romans 8:19-23). What a great blessing it is that the One who created life and all that exists, died, rose, and lives so that through faith in Him we will receive eternal life in a new creation.
I encourage everyone to attend these services as we journey through this series. I also encourage you to invite someone to attend with you as we will explore the first three chapters of the Bible and consider what God created in the beginning. You never know, it might be a new beginning for you.
Pastor Schoenfeld
Copyright &copy 2022 ChurchTrac Software, Inc.